Estate Planning
 

is the

 

BEST

 

gift you can give to your loved ones. 
What is Estate Planning?
Estate Planning, at its core, is the process of designating who will receive your assets and handle your responsibilities after your death or incapacitation. The creation of legal documents to ensure that your wishes for yourself, your family and your assets are carried out the way you want. Ultimately, it serves to keep your loved ones out of court and conflict.
Vázquez Law is here to serve your estate planning needs for your lifetime!
Just imagine…
You're in the process of getting divorced and you have two minor children. One child is of your present marriage and your other child is from a previous relationship. You and your spouse are trying your best to handle the divorce process amicably. You end up getting involved in a bad car accident and you sustain several injuries. While you are recovering, it dawns on you that you have no estate plan in place. In fact, you realize that if you had died in the car accident, your soon-to-be ex-husband would have likely taken the marriage assets and your child would have been left out hanging dry with absolutely nothing. Furthermore, you did not have a 4MyKid™ Protection Plan in place that would have appointed a guardian for your first child in case the biological father could not have been found. The police would have had an obligation to contact the Department of Children and Family (DCF), likely taking your child away from your home and placing him with strangers until the right family member is found, because your spouse had no legal rights to your first child.
This is what can happen when there is no estate plan in place. Not to mention the unnecessary conflict that would arise from this unexpected accident. The state has a plan for you when you do not have an estate plan. It's the "Law of Intestacy." And, the intestacy law may not be what you want in the end.
Life has a way of throwing you a curveball when you least expect it.
If something has happened to a loved one and you need advice, you can immediately schedule a NO-CHARGE, 15-Minute phone consultation and we will help.
Contact us today at [email protected] or call us at 305.440.1888
12 Reasons Why You Want an Estate Plan
To give yourself peace of mind.
You decide who receives your assets at your death.
To save you time and money by avoiding Probate.
You name guardians to care for your minor child or children.
You choose the persons who will make medical decisions on your behalf.
To avoid public disclosure.
To restrict the access of your inheritance to your child or children.
To protect your family inheritance from divorce, creditors, bankruptcy, and lawsuits.
To ensure your assets remain in your family even if your spouse remarries.
To avoid family conflict and make difficult times easier for your family.
To prevent your assets from being lost to the state.
To create your legacy for generations to come.
What Are the Basics in an Estate Plan?
Your will is the most basic document of your estate plan. Everybody over the age of 18 should have one. With a will, you choose an executor to manage your estate, pay your taxes and bills, and distribute your assets. You will decide who should get "what" of your personal belongings and your financial assets.  You will also declare a guardian for your minor child or children, and declare where and how you want to be buried. You can put specific provisions in your will if you do not want your minor child or children to inherit a large sum of money upon their 18th birthday. Typically, for those people without a large estate, a simple will could be enough.
When you pass away, your will must be filed with the court. At that point, your will must go through Probate, which means it goes through a court process, thereby, becoming a public record. If privacy is important to you, you may want to consider creating a trust.
A trust does not go through Probate. It remains private. Your trust can take effect before you pass away because you serve as your own trustee while you're alive and then appoint a successor trustee (second in line) to take over for you after your death. In fact, you are the grantor, trustor, trust maker (the one that creates the trust), the trustee, and the beneficiary, all three in one while you are alive.
Powers of attorney are those persons that you name to act on your behalf when you're not able to state your wishes due to incapacity (illness or injury.) You can appoint a single person to handle everything and consider having backup powers of attorney in case your first choice is unable or unwilling to act. You can grant broad powers or limited powers at your discretion. 
A living will is a set of instructions that outlines what kinds of medical treatment you want or do not want if you become incapacitated. For example, if you were to get the coronavirus (COVID-19), your living will would state, in detail, whether or not you wish to be on life support. Your living will is just one of the documents that encompass your advance health care directive. It is important to create these documents, especially during a stressful time, so that your family can make the best decisions for you.
At a bare bones minimum, it is wise to have your will, your powers of attorney, and your advance healthcare directive prepared to your needs. We look forward to meeting with you and caring for your family soon!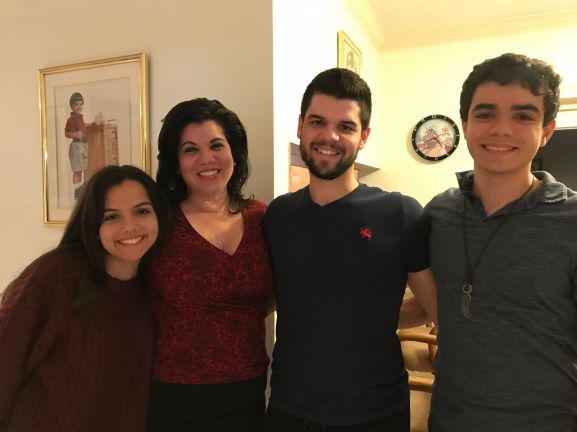 How Does the PEACE Estate Planning Process Work?
Our process begins with a PEACE Estate Planning Session. Before the session, you will complete a homework packet before we meet. After completing the homework packet, you will feel more organized than you ever have in a very long time.
During our session, we will look at what would happen in the now if something were to happen to you. Then, we will work together to create a plan that works for you so that you are always in control as to your wishes of what you want to happen.
We will then present you with planning options so that you can decide on the level of service that is right for you and your family, as well as the fee level. Vázquez Law offers Three Levels of Planning to suit your needs. The Three Levels of Planning range from a basic will plan up to a more elaborate plan for those families concerned with matters of asset protection and growth. You will have choices based on your needs and YOU will decide what plan works best for you and your family.
Then, we will schedule a second meeting in four weeks for the execution of your estate planning documents. In the interim, you will be given information to review and check for accuracy prior to the final meeting. Once your legal documents are properly executed, we will schedule a final meeting, four weeks out, to complete the process.
At the final meeting, we will confirm with you that your assets have been properly funded into your plan, and conduct your legacy session. The legacy addresses your intangible assets, which are just as equally important as your tangible assets. Here, you will receive your binder with all your estate planning documents. This final meeting is not the end for us, but rather the beginning of our long-lasting, professional relationship.
Vázquez Law is here to serve your estate planning needs for your lifetime!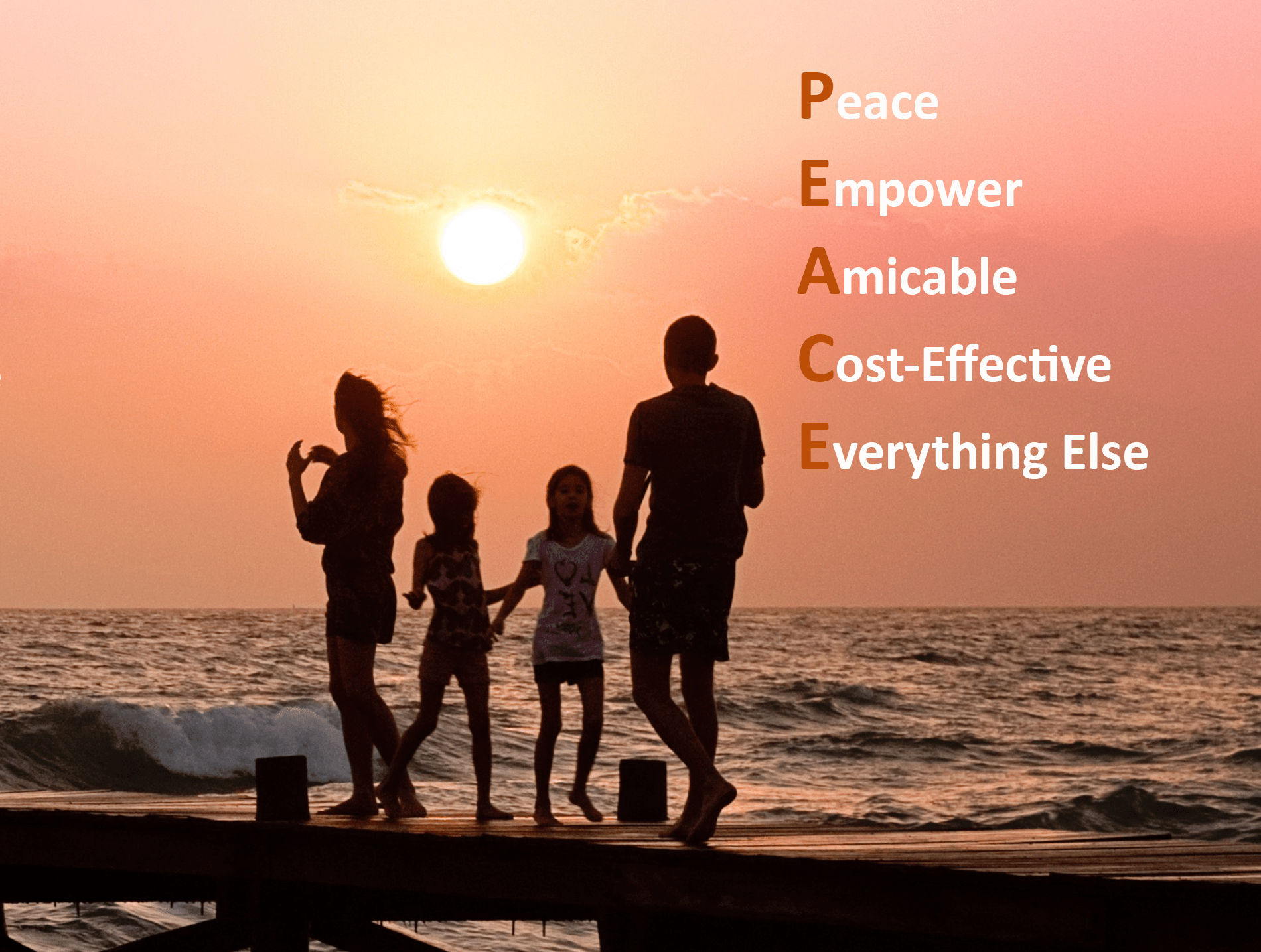 "I highly recommend Betsy as an efficient estate planning attorney. She was very helpful in guiding me through the process of creating a trust as per my personal needs. She also helped me set up my Advance Health Care Directive during these crucial times of COVID-19 pandemic. Betsy is a dedicated professional and took her time to thoroughly answer all my questions with great detail."
How is Vázquez Law different?
Vázquez Law is different because our approach to estate planning is a modern process rather than the traditional, transactional process. In the traditional, transactional approach, attorneys draft documents for their clients, execute the documents, and then they are done. This kind of final result leads to clients being under-served because the planning consistently falls short of what it promises.
At Vázquez Law, the drafting of your documents is the byproduct of our long-term, professional relationship. We work closely with you to educate and advise you in every step of the way. We review your plan at a minimum every three years if not sooner (yearly), to update your estate plan accordingly when life-changing events occur. Some examples of life-changing events are as follows:
getting divorced (before, during, and after)
the purchase of a new home
getting married
a new baby
an adoption
facing surgery
starting a new job
starting a new business
caring for an elderly parent, friend or family member
buying life insurance
dealing with the death of a loved one
The list is limitless.
What Next?
We encourage you to maintain ongoing communication with our office. In fact, we've thrown out the time clocks so that you don't hesitate to call us when you have a quick question. Everything we do with estate planning is billed on a flat-fee basis, agreed to in advance, so there are never any surprises. You can communicate with our office by phone, email, fax, text, and any other way that works for you, and rest assured, we will get back to you as soon as reasonably possible. And, if you need a more in-depth call, we can schedule that too at your convenience.
Our goal is to ensure that your estate plan works for your loved ones upon your death or incapacity and that your legacy wishes carry on for generations to come.
PEACE Estate Planning Session is your private 2-hour session to educate and help you create a plan to protect your family, wealth, and legacy in case the unthinkable happens to you.
Contact us today to schedule your PEACE Estate Planning Session at 305.440.1888 or email [email protected].
Don't Wait Any Longer. Plan Your Future Today!
DORAL OFFICE CENTER
3105 NW 107th Avenue
Suite 400
Doral, FL 33172
Follow Vázquez Law on Social Media
Disclaimer: The use of the Internet for communications with the firm will not establish an attorney-client relationship and messages containing confidential or time-sensitive information should not be sent. The information on this website is for general information purposes only. Nothing on this site should be taken as legal advice for any individual case or situation. This information is not intended to create, and receipt or viewing does not constitute an attorney-client relationship.
The website is not intended to constitute legal advice or the provision of legal services. By posting and/or maintaining this website and its contents, Vázquez Law, PLLC does not intend to solicit legal business from clients and located in states or jurisdictions where Vázquez Law, PLLC or its individual attorneys are not licensed or authorized to practice law. Some links within this website may lead to other sites, Vázquez Law, PLLC does not necessarily sponsor, endorse or otherwise approve of the materials appearing in such sites.