Elder law is an area of legal practice that specializes on issues that affect the aging population. Thanks to healthier lifestyles and effective modern healthcare, the life expectancy of the senior population has increased in the United States. Elder law focuses on what happens to your money while you're alive and entering your golden years, and how to best manage your finances when it comes to your health. The goal of elder law planning is to prepare yourself for financial freedom and autonomy during your elder care years, through proper financial and long-term care options.
Elder Law and Medicaid Planning
What is Elder Law?
Elder law is a specialized area of legal practice, covering estate planning, wills, trusts, arrangements for care, social security and retirement benefits, and protection against elder abuse and exploitation. The goal of elder law planning is to prepare your aging loved ones for a secure, long-term future while living a life with dignity and respect. 
What is Medicaid Planning?
Medicaid Planning is part of long-term care planning where your assets are protected from the threat of long-term care expenses. You saved your whole life and think you'll have enough money for whatever happens, only to suffer a stroke, major heart attack or get an Alzheimer's diagnosis unexpectedly. What's next?
Who Needs Long-Term Planning?
Most people turning age 65 will need long-term care services at some point in their lives and it will be very expensive. It is inevitable that settings such as in-home assistance, an assisted living facility or a nursing home, will become a necessity to accommodate the high demands for the elderly population.
In the United States, the cost of a nursing home ranges from $5,000 to $12,000 or more per month, with the national average about $7,000 per month or $85,000 per year, depending on the state. Assisted living facilities cost about half as much as nursing homes, ranging from $2,700 to $5,000 per month, with the national average about $3,500. And, the cost of home care depends on the number of hours per week provided. Faced with the possibility of paying for such costly care, seniors are forced to seek alternative ways such as Medicaid to help defray the long-term care expense.
Let us help you develop a comprehensive estate plan that fulfills your wishes and preferences in the future. Moreover, to protect your assets in the event you become incapacitated and require assisted living or nursing home care.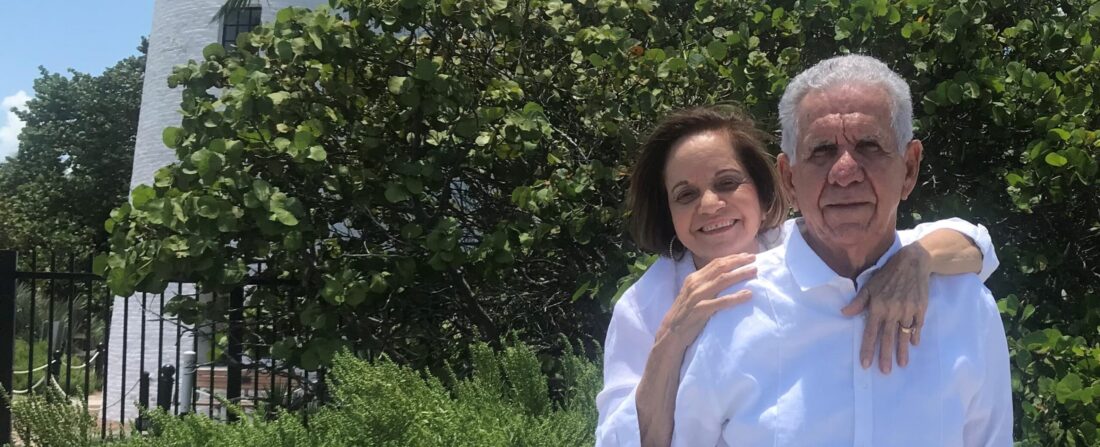 Just imagine…
Throughout your life, you plan and prepare for future events. Education, career, marriage and family are all destination points of the life you mapped out. You work hard to build your financial empire in preparation for your golden years. When you reach retirement, you believe your planning is finally complete and you relax. You suddenly realize that your life does not end at retirement. You say to yourself, "What about that part of my life after retirement, my elder care years?"
Don't delay any further, contact us today to schedule your PEACE Estate Planning Session at 305.440.1888 or schedule your Session ONLINE HERE
The Importance of Planning for Elder Care Years
Planning for "elder care" years is where many people fall short in their lives. The end result from not planning is that an unnecessary burden is placed on your loved ones (adult children) to figure it all out. And, as much as your adult children love you and want to do right by you, they can't possibly know what your wishes are because you never told them. So, they end up doing the best they can.
Telling your loved ones what you want in your      "elder care" years will not only give you peace of mind, but will also keep your family out of court and conflict.
Just imagine…
You're 80 years old and just lost your beloved spouse. You always cared for your partner after his/her heart attack. Understandably, you're sad and depressed after his/her death. Having vertigo (a common disorder in the inner ear that causes dizziness), you lose your balance and fall, breaking your hip. While you are recuperating in the hospital after surgery, your children are deciding your future.
Concerned for your health and safety, your children decide to move you to an assisted living facility ("ALF"), instead of taking you home. When discharged from the hospital, you're taken to a new home, the ALF. You never feel whole again because you're uncomfortable in your new placement home with unfamiliar surroundings. However, during lucid moments, when you're not so heavily sedated from pain medication, you ask why you aren't in your home. Having your best interest at heart, your children took you to the ALF because they never knew how you wanted to spend your elder days. You never got around to telling them how important it was for you to be in your known environment. Sadly, you never return home and shortly after pass away.
The Core Areas of Elder Law Are:
Health and Long-Term Care Planning (In-Home Assistance, Assisting Living Facilities, Nursing Homes)
Public Benefits (Medicare and Medicaid)
Surrogate Decision Making (Guardian or Attorney-in-Fact)
Guardianship (Legal capacity issues)
Estate Planning (Wills, Trusts, Powers of Attorney)
Probate and Trust Administration (Disposition of estates upon death)
Other issues are:
Elder Abuse, Neglect, and Exploitation
End-of-Life Planning
Retirement Planning, Social Security Benefits (Food Stamps, Supplemental Security Income, Supplemental Security Disability Income)
Highly Recommended!
"Betsy is an amazing attorney! She answered all my questions thoroughly and went above and beyond to get me the answers that I was looking for. I highly recommend her for your estate planning needs as I am certain you will be very satisfied with her work. I am confident that Betsy gives all of her clients her absolute best!"
"The lawyer's, Betsy Vázquez's work was super special. She is very concerned with the client's well-being and comfort. She worries that her client understands everything that she is doing. Her work is very organized, and she takes all her time to explain everything. She is very sweet and affectionate. She is a lawyer that I would recommend. She is the Best!"
"Ms. Vazquez is a lawyer you need and want, she takes care of her clients 7/24 always available and her follow up is amazing."
Don't Wait Any Longer. Plan Your Future Today!
DORAL OFFICE CENTER
3105 NW 107th Avenue
Suite 400
Doral, FL 33172
Follow Vázquez Law on Social Media
Disclaimer: The use of the Internet for communications with the firm will not establish an attorney-client relationship and messages containing confidential or time-sensitive information should not be sent. The information on this website is for general information purposes only. Nothing on this site should be taken as legal advice for any individual case or situation. This information is not intended to create, and receipt or viewing does not constitute an attorney-client relationship.
The website is not intended to constitute legal advice or the provision of legal services. By posting and/or maintaining this website and its contents, Vázquez Law, PLLC does not intend to solicit legal business from clients and located in states or jurisdictions where Vázquez Law, PLLC or its individual attorneys are not licensed or authorized to practice law. Some links within this website may lead to other sites, Vázquez Law, PLLC does not necessarily sponsor, endorse or otherwise approve of the materials appearing in such sites.