The Collaborative Law Process is your BEST divorce option during a difficult, life-changing event.
The Collaborative Law Process differs from the traditional litigation because it promotes mutual respect, gives you total control of the process, and keeps you out of Court while providing a cost-effective method for current and future dispute resolution. 
The common core values and principles of Collaborative Law are:
Respect and dignity for the other party and other professionals;
Full disclosure of all relevant financial and other information in order to make informed decisions;
Commitment to meeting the family needs;
Direct communication between the parties and the professionals;
Use of interest-based negotiation rather than positional bargaining.
Privacy and confidentiality are major incentives for many families to use the collaborative process, especially for sensitive family law matters. In many ways, collaboration comes naturally to humans.
This relatively new process has evolved to help couples end their marriages amicably, or change their parenting status in a private and humane way. And, most importantly, to maintain healthy and peaceful relationships while moving forward in life, especially when there are children involved.
If you're facing a divorce or a paternity dispute, the Collaborative Process is a smart, cost-effective alternative that could protect you and your family from the stress and turmoil of litigation.
Contact us today at 305.440.1888 for a No-Charge, 15-minute consultation.
How does the Collaborative Process work?
Each of you hire your own attorney that is specially trained in the Collaborative Process. Unlike the litigated family case, your attorneys do not work against each other, but rather together while still advocating for you. There are no hearings or formal discovery requests because everything is done outside of the courtroom. An interdisciplinary team works together to help you both identify and resolve all your issues, so that you can respectfully and maturely resolve your differences in a joint effort. The Collaborative Process is voluntary, private and transparent. The goal is to create the best possible future for you and your family. 
As Abraham Lincoln eloquently advised:
 "Discourage litigation. Persuade neighbors to compromise whenever you can. Point out how the nominal winner is often the real loser in fees, expenses and waste of time. As a peacemaker, the lawyer has a superior opportunity of becoming a good man [sic (or woman)]."
Why do you not want to litigate?
You want to avoid court. By staying out of court, you  save time, money, and avoid conflict.
You want a faster resolution. The court system is notoriously slow and your divorce can drag out for a very long time and be very costly.
You want to have control. You won't be able to set the pace and you will feel stress and pressure because the stranger in the black robe will be deciding your fate.
You want to avoid adversity. If you fight, just by its very nature, you will position yourself against your spouse, thereby severing any kind of healthy relationship in the future.
You want privacy and confidentiality. If you litigate, nothing is private and everything becomes a matter of public record.
You want it to be Client-Focused driven. In court, your needs may be set aside or even forgotten because of all the court procedural requirements that must be met.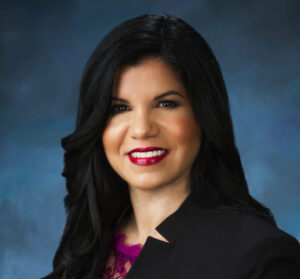 Betsy Vázquez, Esquire, is a Collaboratively trained attorney and a member of the Collaborative Family Law Institute and Florida Academy of Collaborative Professionals. 
8 Divorce Options
Empowerment comes from an informed choice
Default
Do-It-Yourself (Pro se)
Kitchen-Table Plus
One-Lawyer/One-Spouse Negotiations
Two-Lawyer/Two-Spouse Negotiations
Mediation
Collaborative Process
Traditional Courtroom Divorce
Why Collaborative Law?
You do avoid court or threat of court. You get to hire your own team of professionals and nothing is ever filed with the court during the Collaborative Process. Your attorney's goal is to contain conflict rather to inflame it.
You do get a faster resolution. You set the pace of your meetings. It can go as fast or as slow as you want it to go. The attorneys are focused on reaching your divorce settlement.
You do have control of the Collaborative Process. You can control when and where the meetings take place, as well as who can attend your meetings.
You do lack adversity. Your Collaborative Process maintains an open and respectful line of communication. The process minimizes conflict and stress, protects the children, and reduces escalating divorce costs, which in turn preserves your marital assets.
You do maintain privacy and confidentiality. Your exchange of information remains private and confidential. You don't have to worry about any information becoming public.
Your Collaborative Process is Client-Focused driven. Your goal is to achieve a fair and reasonable resolution you can live with. You make all the decisions.
Don't Wait Any Longer. Plan Your Future Today!
DORAL OFFICE CENTER
3105 NW 107th Avenue
Suite 400
Doral, FL 33172
Follow Vázquez Law on Social Media
Disclaimer: The use of the Internet for communications with the firm will not establish an attorney-client relationship and messages containing confidential or time-sensitive information should not be sent. The information on this website is for general information purposes only. Nothing on this site should be taken as legal advice for any individual case or situation. This information is not intended to create, and receipt or viewing does not constitute an attorney-client relationship.
The website is not intended to constitute legal advice or the provision of legal services. By posting and/or maintaining this website and its contents, Vázquez Law, PLLC does not intend to solicit legal business from clients and located in states or jurisdictions where Vázquez Law, PLLC or its individual attorneys are not licensed or authorized to practice law. Some links within this website may lead to other sites, Vázquez Law, PLLC does not necessarily sponsor, endorse or otherwise approve of the materials appearing in such sites.